Why do you need a Twitter Plan?
If you expect to succeed in social media you have to start with a plan, approaching any marketing endeavor without a plan can lead to time consuming mistakes.
So you ask yourself, where do I start?
You know where you want to be, but how do you get there?
Your recipe for Twitter success is TARGETED FOLLOWERS plus ENGAGEMENT. Your perfect Twitter Marketing Strategy should focus on growing a targeted audience and increasing engagement with your followers.
In order to create your perfect plan you have to take a few things into consideration, such as what exactly are your goals.
Here is your 7 steps to creating your Ultimate Twitter Marketing Strategy:
Step #1 – Define Your S.M.A.R.T. Goals
If you don't have a clear idea of where you want to go, how do you know when you get there!
S.M.A.R.T.  goals should be specific, measurable, achievable, relevant, and time-bound.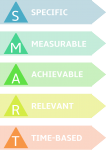 S. You should be as specific as possible in defining your goal.
M. You should be able to measure your goal.
A. Your goal should be attainable and achievable.
R. Make sure that your goal is relevant to your business success.
T. Give your goal a deadline.
Consider your specific objectives.
Create Brand Awareness
Drive Traffic to Your Website
Prospect Customers
Network with Industry Leaders/Influencers
Improve Customer Service
Find the right balance in what you expect to achieve with your plan. You need to be realistic. Set attainable goals that align with the amount of effort you are willing put in.
If you are only willing to spend 15 minutes a week on Twitter you can't expect to gain 10k followers.  However, if you are willing to spend 15 – 20 minutes a day, you can do great things!
In social media you need to show up consistently and add value in order to achieve results!
Any successful plan must include an achievable set of clear, specific goals that are relevant to your business and a way to measure results in a timely manner!
Example
Our Goal: Increase our targeted followers by 50% while increasing our retweets by 20% within the next 6 months.
Step #2 – Identify Your Ideal Customer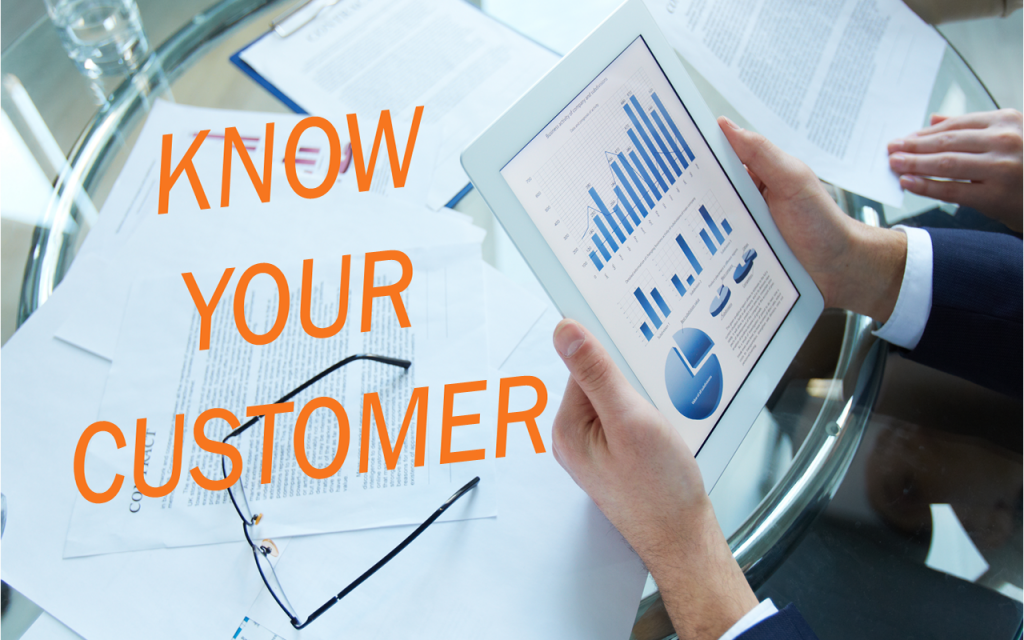 If you don't know your customer it will make it very challenging to find the right followers or to send the right message.
For example, if you are a dog walker, your customer has to own a dog in order to buy your service. So if you are following cat lovers who don't warm up to dogs let alone have one, they will not be receptive to your message and in all likely hood they will never buy your product.
Step #3 – Follow More of the RIGHT People
Your goal is to grow a targeted audience that will more likely to engage with your tweets and buy more of what you're selling! Grow your followers by following more people that fit into your ideal customer profile.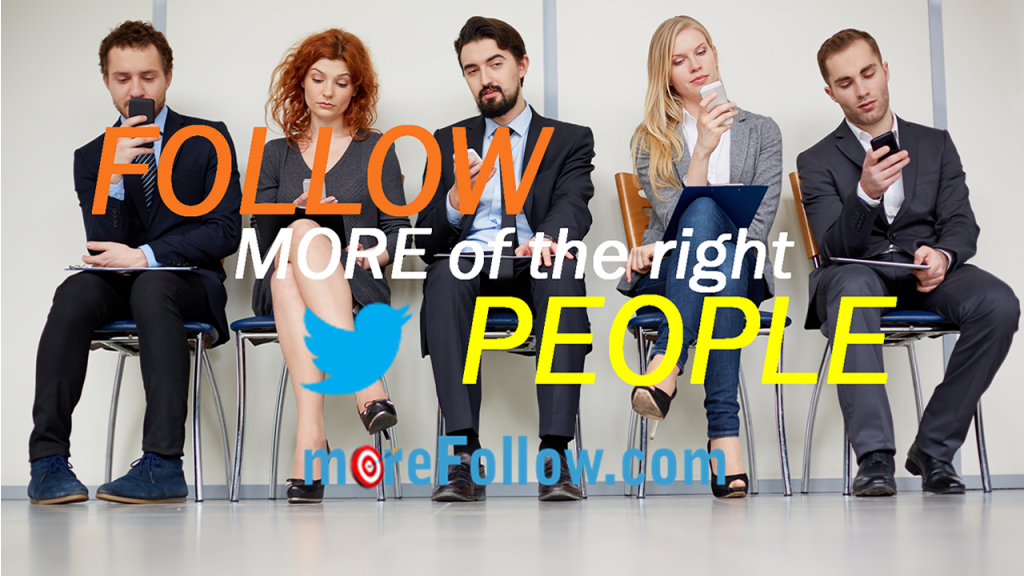 Keep in mind 72% of followers are MORE likely to make a future purchase. The key is in establishing relationships with your audience. Social media is all about relationships so don't forget to be social.
Another benefit to Twitter is that 74% of people who follow small and medium sized businesses follow to get updates on future products. That means you have built in the potential for follow up sales which is even more reason to connect.
Step #4 – Create Your Content Strategy
Now that you understand your ideal customer and you have started following more people in that category, you will have a better understanding of what type of content they will find useful.
Twitter differs from other social platforms in that you can and should tweet often. That means filling your timeline with Tweets around the clock.
Twitter can actually drive traffic to your website with the right content. Make your prospects feel special with deals they can only get from you on Twitter – that includes coupons, deals and other incentives. Creating Twitter only exclusives gives them a reason to engage with you. Everyone loves a bargain so encourage your followers to come to you for the best deal.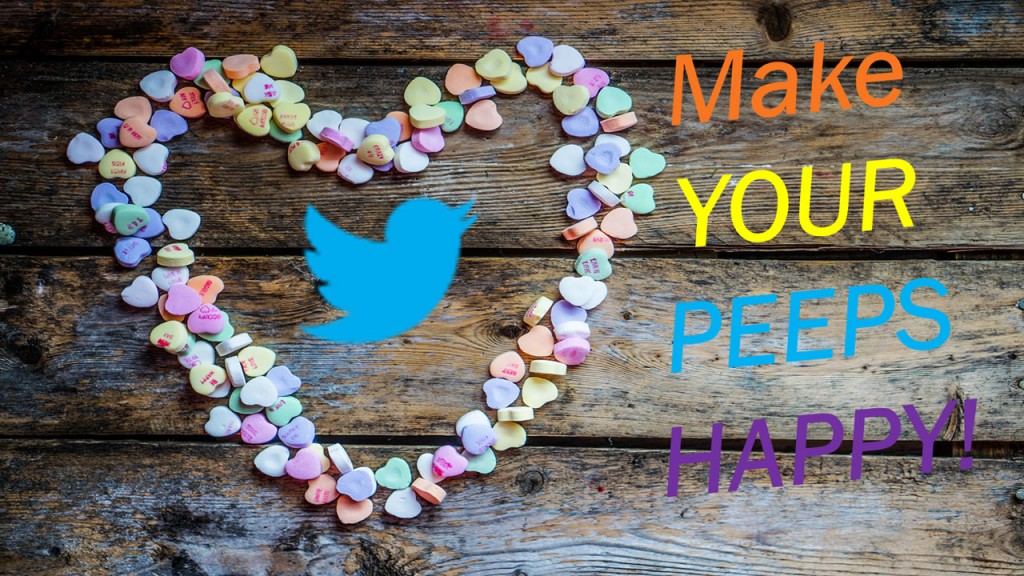 Be sure to include enticing visuals and compelling headlines with calls to action to encourage retweets and sharing so even more people will see your message and come to your website.
Twitter can be a great source of traffic according to Jeff Bullas, 34% of marketers use Twitter specifically to generate leads. Small Business followers can be very loyal! In fact 47% of people who follow brands are more likely to visit the company's website.
The key to lead generation on Twitter is to provide the right information to your audience. This is not the same as advertising. Generating real qualified leads involves sharing useful information that helps your prospect solve a problem.
Step #5 – Create Your Keyword List
Using what you know about your audience it's time to create a keyword list that you can use over and over to find prospects.
Your Twitter keyword list may differ slightly from your typical SEO or PPC list in that you can include #hashtags. You can also combine your keywords to include your topic plus trigger words such as,  'recommend' or 'suggest' which will indicate that they are looking for your product.
Using advanced Twitter Search or Twitter tools like our own MoreFollow Suggested Followers feature you can use your keyword list to find and follow more of the right people.
Step #6 – Create Your Twitter Lists
Twitter lists are greatly underutilized. They can be a great way to keep up to date with your network. You can create lists that are either private or public. I recommend that you create separate lists for the following categories:
Prospects – these are people that you are actively trying to pay attention to as they have expressed an interest in your product. You can separate this list into people who follow you and people that you want to get to follow you.
Customers – Don't forget to keep your existing customers happy by including a separate list of customers so that you can interact with them frequently.
Industry Leaders/Influencers – It is important to gain the attention of industry influencers and lists are a great way to keep them on your radar. You may want to make your influencer lists public and share them with others.
Competition – I always keep a private list of my competitors to stay up to date with what they are sharing. Pay special attention to Tweets that are well received and get a high number of retweets so that you can include that type of content in your content strategy. You can also follow people that express an interest in those tweets.
Step # 7 – Audit Your Twitter Analytics
Twitter analytics is a great way to discover information about your audience. You want to review your stats to make sure that you are heading in the right direction.
Overview – This includes increasing followers, keeping your # of Tweets in line and checking how many people are visiting your profile.
Tweets – Your Engagement Rate, Link Clicks and Retweet stats are most important. This will give you the insight you need to do more of what works. You want to look at your Top Tweets to see your best performers. As you find Tweets that get the most interest from your audience you can focus your energy on creating more.
Audiences Insights– Reviewing the interests of your current followers can give you a great indication of whether your followers are really a good fit. You should check these stats more frequently if you are actively growing.
As you build out your Buyers Personas the remaining information can be used to validate your hunches.
Finally – Establish Your Plan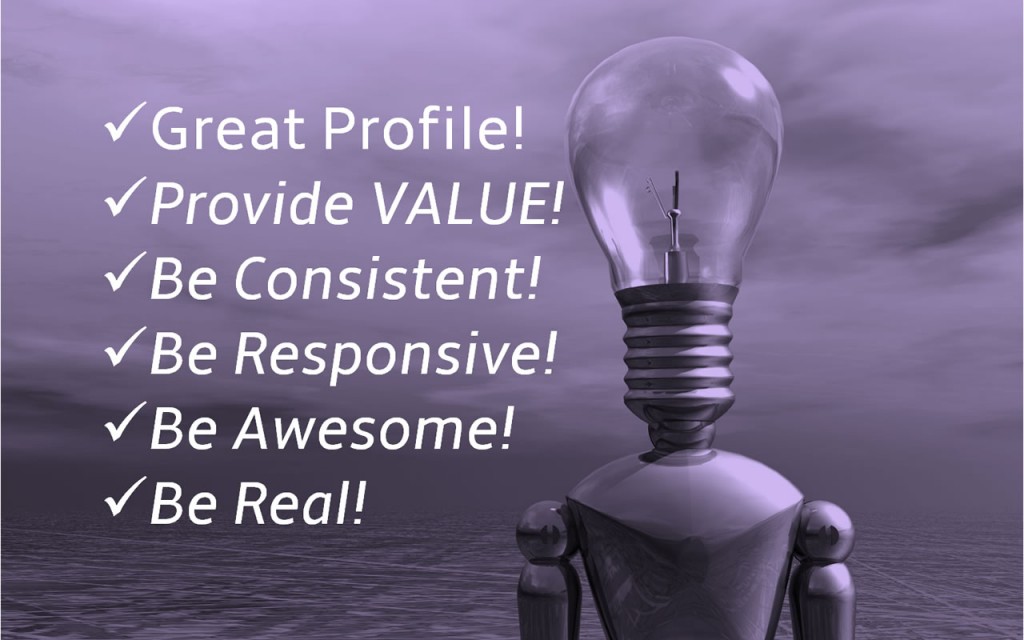 How do I actually implement a plan than that gets me where I NEED TO GO?
Here's how you establish a plan that takes your goals and your audience into consideration.
Daily
So what should your daily workflow look like?
This may look like a long list but each step is fairly easy. Once you get into a routine you can literally spend about 10 – 15 minutes on the basics and then be sure to spend at least 10 – 15 minutes a day to jump into conversations real time.
Follow new people from your keyword list every day! Use your keyword list to search and follow people that show an interest in your topic. This will help grow a targeted audience that will engage with you and enjoy your tweets.
The actual number of people to follow will depend on how many followers you have. If you are just starting out you may want to start out slow and build up. You don't want to follow too many people per day or you may get your account suspended by Twitter. Usually around 100 people per day is still in the safe zone.
Clean up your twitter account on a daily basis – this means unfollowing people that unfollowed you and unfollowing people that don't follow you back in a certain amount of time. This should only take you a few minutes.
Schedule at least 3 – 6 tweets to go out throughout the day at a minimum using your Content Strategy. You will also want to pop in real time to sprinkle a few more tweets here and there but setting up your tweets in a scheduling application like Buffer or our Morefollow tool frees you up to handle other tasks.
Carve out a few minutes every day to engage in real time. You can't schedule everything. Be responsive when people mention you or ask a question.
Don't forget to thank people for sharing your tweets, following you or mentioning you on Twitter. Try to make your message personal. Automation is great but you need to mix up some of your messages with live interaction.
Be a superhero and take time to answer people's questions. Pay special attention to people asking questions about your topic or product. This is a great opportunity to follow them and answer a question which will really make them happy.
Use your Twitter Lists to engage with your potential prospects, existing customers and industry influencers. Check your list to see what others are saying. Make note of any items of interest that you may want to include in your upcoming content.
Weekly
On a weekly basis you want to review your data and be ready to put that information to use in the following week.
Take time to update your Twitter lists. Review your prospect list to see if any members can be moved into your customer list. Search for new influencers and be sure to check out your competition.
Review your followers statistics not only for the number of followers added but also for interest and engagement. Make sure that they are going in the right direction. If you see that you are not making progress you can take corrective action next week.
Review your keyword list. Take a look at your keywords to see if there are any new additions. Refine your searching to include words like "recommendations" or "how to" paired with your topic. This will help you find people that need help.
Plan your content – remember to share really great stuff on a consistent basis. This means that you usually need to plan ahead to come up with valuable content. Share more of what gets positive results and reduce the amount of tweets that don't get much attention.
Monthly
Monthly, just as with your weekly tasks will involve checking your statistics and reviewing your strategy.
Your follower growth should be moving in the right direction by this point. Be ready to apply what you have learned and increase the volume of people you follow.
Review your Twitter analytics on a monthly basis. You will be able to see information about your most popular tweets and your reach. Take note of your most popular content so you can produce more on that particular topic.
Review your keyword list much as you do on a weekly basis.
Audit your strategy. Review and apply your knowledge to update your approach.
Quarterly
Just as with your monthly review your quarterly review will just involve more data.
Review your follower growth. This may be a good time to also review your twitter lists and come up with a new Twitter only promotion.
Review your Twitter analytics to see if you have any outstanding tweets that were so well received that you may want to consider purchasing some promoted tweets to get even more traction.
Adjust your goals according. As you gain more insight into your twitter marketing its time to adjust your expectations accordingly. You should be reaching more people month after month.
Audit your strategy with the knowledge you have learned from the quarter analysis. Consider doing more influencer outreach to help spread the word for you.
Conclusion
Remember our winning  recipe – targeted followers plus engagement equals success..
Most people that fail to see results from Twitter are usually missing a strategy.
Be sure to follow your plan on a regular basis.