If you want to generate more leads without spending more money getting them, Twitter is a great place to turn. If you really want to crank up your results may I suggest trying out some Twitter Growth Hacks.
Growth Hackers do one thing with consistency… They continue to test a variety of tactics.
That means they never stop trying to make things better. We should all put ourselves in a growth hackers mindset, you see they get results because they never stop pushing buttons or should I say pulling levers.
If you want to grow your Twitter results fast, Download a copy of these 20 Twitter Growth Hacks!
When it comes to social media success you want more followers, more clicks and more sharing. So I have put together some of my favorite Twitter growth hacking experiments to get you started.
#1 Start Actual Conversations
Change your attitude from just broadcasting your message and waiting for things to happen.
Yep, this one little change can greatly increase your results in no time.
You see Twitter is great for making your connection personal. Get conversations going by asking open ended questions, What do you think about [X]?
[Question][Link optional][#hashtag]
Jump into conversations by answering questions. Take advantage of the retweet with comment feature. This allows more people to see your response than just sending a reply.
So get some conversations started!
#2 Tweet Mini Infographics
Have a great infographic, chop it up into smaller bite size graphics that are perfect for tweeting. It's a fact that visual content gets better results.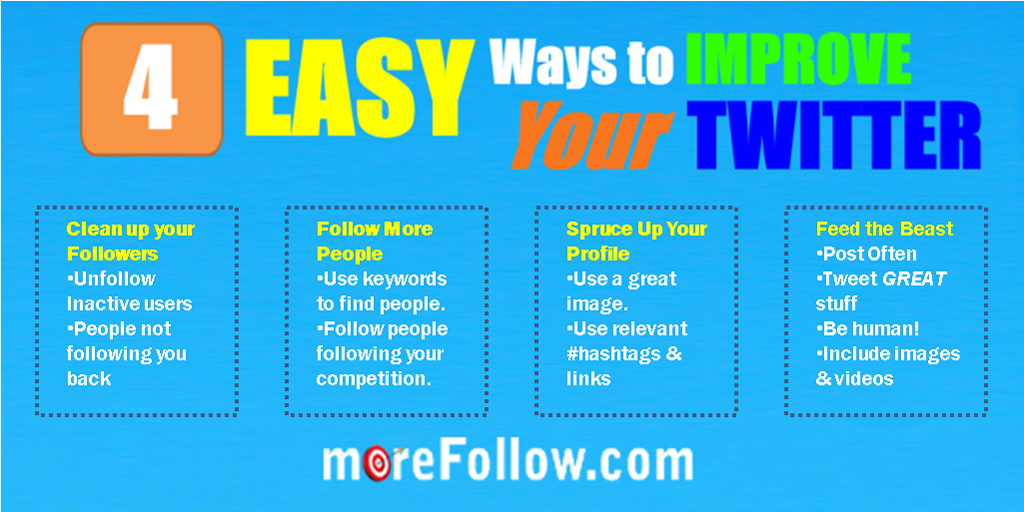 #3 Share Videos
Twitter videos are incredibly well received. According to Twitter 82% of Twitter users watch video content on Twitter and 90% of Twitter video views are on mobile.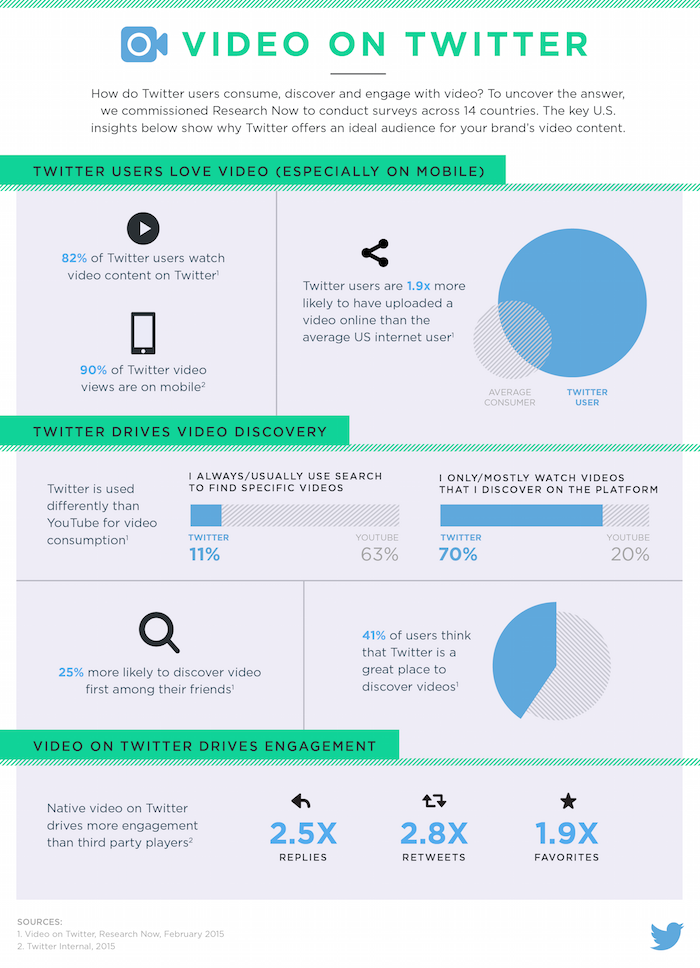 As an added bonus Native video on Twitter drives more engagement than third party players. So give video a try!
#4 Tweet More Often
Change how often you tweet. Tweeting more frequently, as long as you Tweet great things.
You see as Twitter becomes more cluttered your Tweets may not be reaching your followers as much as you think. If you don't have a routine down for scheduling your tweets on a regular basis, get started now and try mixing up how often you Tweet to see if you get better engagement.
#5 Mix Images & Quotes
Use images in your quotes. Use free tools like Pablo or Canva to transform your quotes into great graphics in seconds.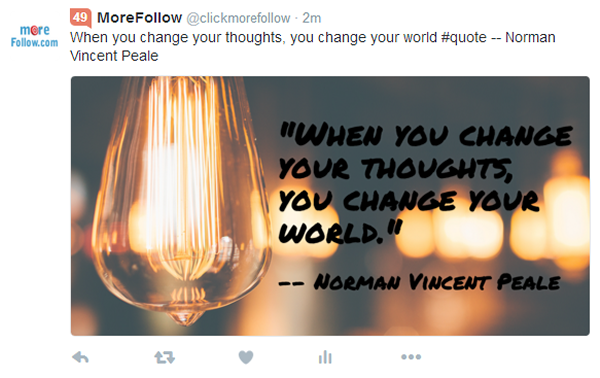 #6 Use Click to Tweet
Use click to tweet in your blog. Give your audience every opportunity to share your posts. Make it easy for them share like this.
#7 Twitter Cards
Use Twitter cards. You have probably heard this one before, I mean Twitter Cards have been around for a while but it's easy to forget you can use them free even without a paid promotion.
Simply head on over to your Twitter Ads Dashboard create a card and tweet it to your followers.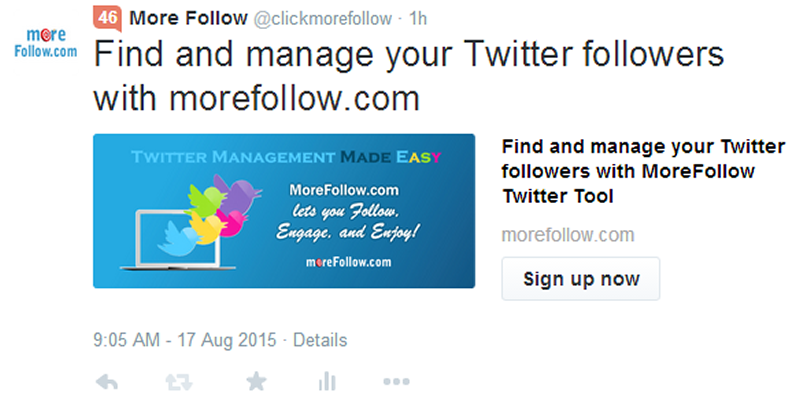 #8 Pin Your Best Tweet
This will only be visible to your followers but it can be a great way to generate a little traffic.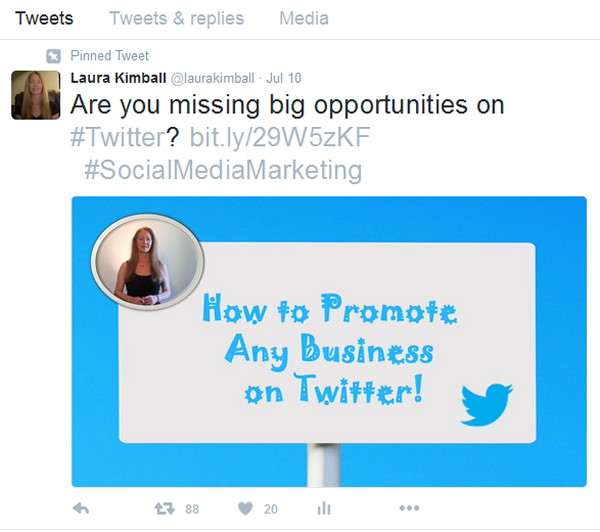 #9 Test Different Times to Tweet
Test Different Times to Tweet. Most people think that posting at the most popular times means their Tweets will perform better. However, you should test this theory and try the opposite. Try posting at off hours.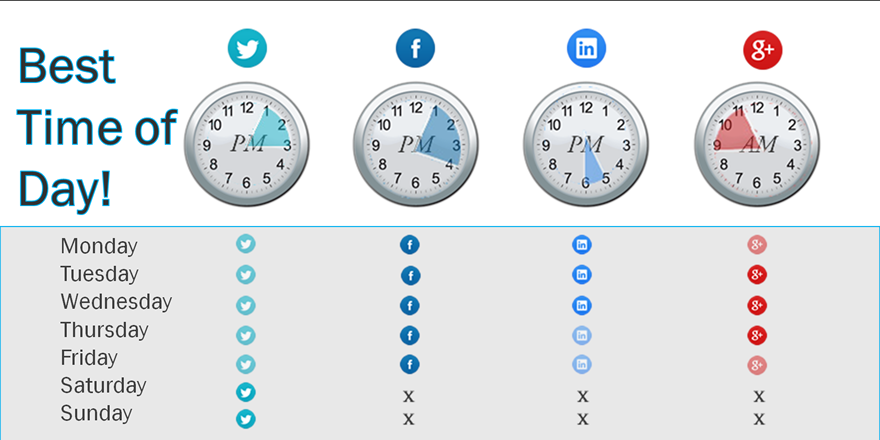 #10 Spruce Up Your Profile Image
Enhance your profile image. Your profile is your first impression. Make it count. With a 1500 x 500 image size you should utilize that graphic real estate to your advantage.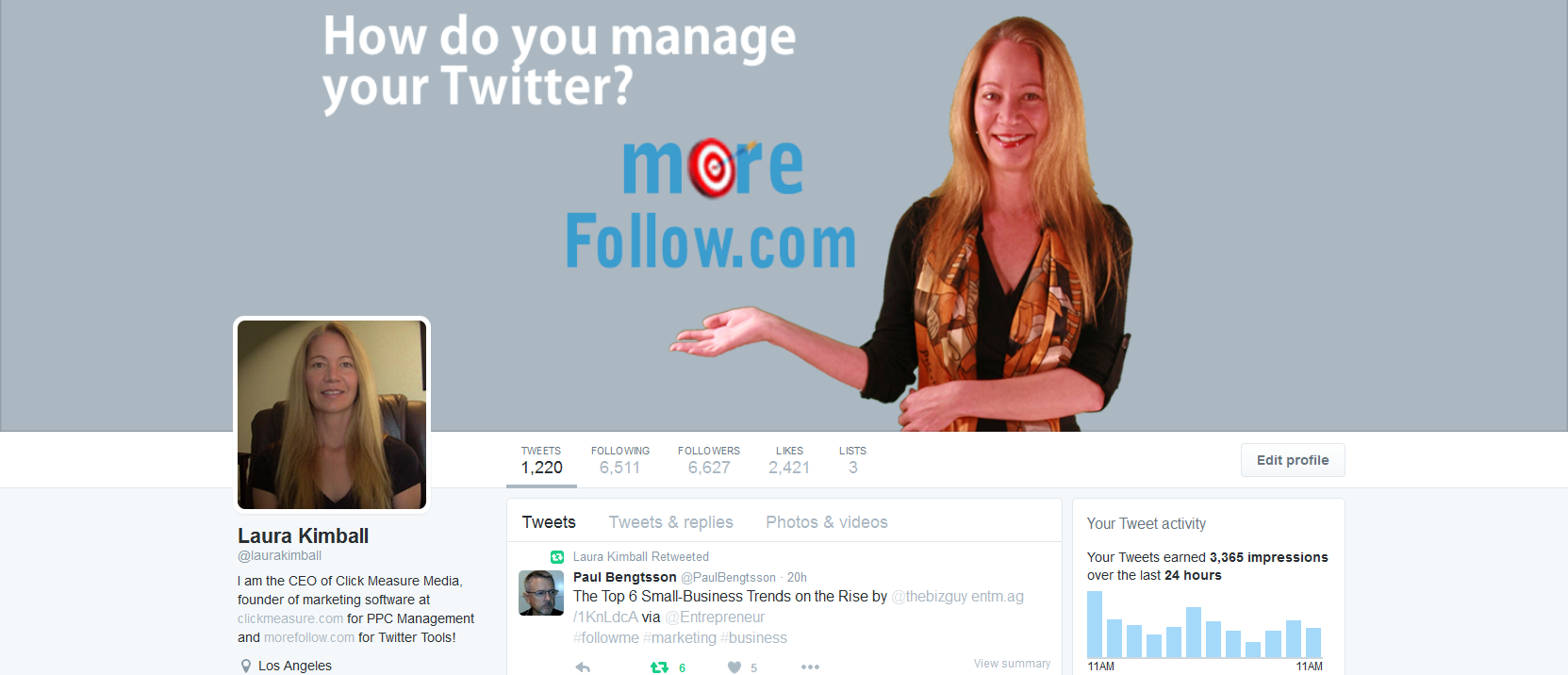 #11 Don't Ignore the Search Factor!
Include #hashtags and @mentions in your profile. The content of your bio should be easy to read and easy on searches.
#12 Beef Up Your BIO!
Tag and shorten links in your bio. If you have long links in your bio, clean them up by shortening them. This just makes them more clickable. Be sure to tag them with your tracking codes so that you can easily see in your analytics.
#13 Use Scheduling & Automation Tools
Use a scheduling and automation tool. If you are not already using a scheduling tool for your tweets you should give it a try. You can use MoreFollow.com or any of your favorites.
This will save you a ton of time and help you make sure that you are Tweeting on a regular basis.
#14 Tweet All Your Content
Tweet all your repurposed content like slideshare's. This is one that is easily missed. Everyone will tell you to repurpose your content which is great advice. However, it is easy to forget to share that content just as you would share a blog post.
#15 Spy On Your Competition
Follow people following your competitors is always one of my favorite tips. Growing your followers by spying on your competition is super easy and incredibly effective.
You see your competitors followers have already expressed an interest in your product or industry.
#16 Twitter Contest
Create a Twitter Sweepstakes Contest. Be sure to follow the Twitter rules before you endeavor into this one.
You can use third party tools to make implementation super easy. Try Wishpond as they make creating the landing page and collecting sign ups easy.
#17 Use the Right #Hashtags
Do your #hashtag research. Test the effects of changing up which #hashtags you use.
Try using tools like RiteTag which is great for finding popular #hashtags.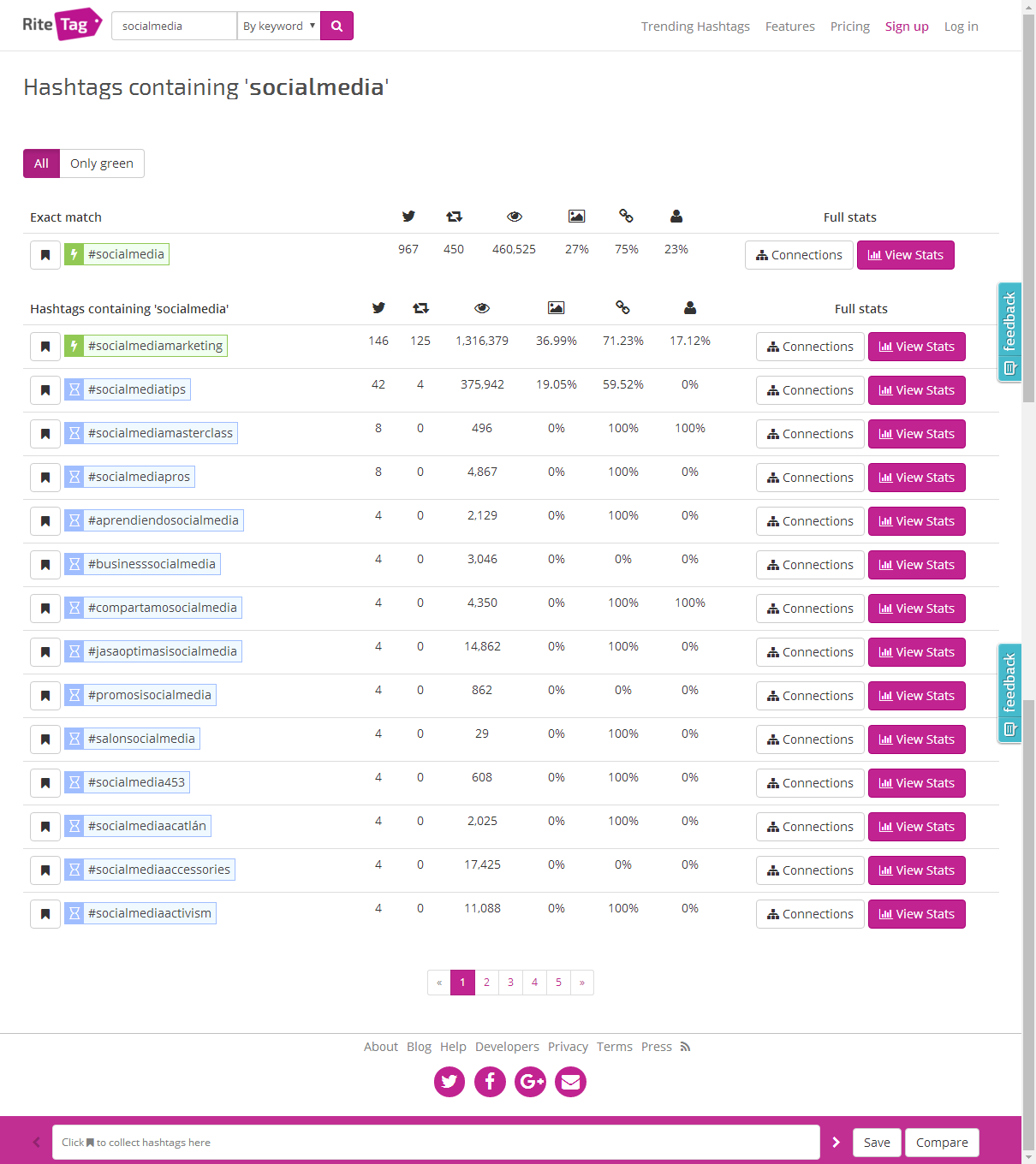 #18 Keep Your Twitter Account Clean
Clean up your Twitter account. Get rid of people that are inactive or that don't follow you back.
Having followers that are never going to interact with you serves no purpose.
Make sure that you are growing a targeted following.
#19 Tell A Human Story
Don't forget to be human. Tell the personal side of your journey, the good, the bad and the ugly.
Set a calendar to share your updates on a regular basis.
#20 Follow More People
Don't forget to follow more of the right people. Use the MoreFollow Twitter management tool to automatically find people that are Tweeting about your topic. This allows you to grow a very targeted audience quickly.
Wrapping it up
These 20 actionable growth hacks will help you get your Twitter in shape. Be sure to let me know your best Twitter Growth Hacks.