Wouldn't it be amazing if all your best content magically got shared like crazy!
We have all been there at some point when we pour our blood, sweat and tears into an article only to have no one find it. Well here are some easy ways to get your content shared by real users without paying a penny. For many of us running a startup or launching a new blog paying for promotions is simply not in the budget.
Everyone wants people to love their content and for it to get shared over and over. One great way get your content shared is by using co-sharing tools. These sites are a great way to network. The whole point is to get your content in front of as many eye balls as possible, which of course is where Social Media comes in. Whether you are just getting started or struggling to get people to notice you, here are some alternatives to drive traffic.
I tried several of these types of sites and selected Viral Content Buzz, JustRetweet and CoPromote as these three had the highest quality of content and usability features. These particular set of tools can really help you get your content in front of the right audience. The key to success in using them is to actually participate. These are not set it and forget it activities. You will see much better results if you follow, favorite and share often!
I have personally tested each of these and have selected only the ones that I feel are worth recommending. These sites work on a point system which is earned when you share other peoples content. The more you share, the more your content will be shared.
I will caution you that you should read the guidelines for each of these sites and follow the rules. You should also only share content that is relevant to your audience. Take the time to read each post before you share and only pick your top pieces of content for your own promotions.
Beware these sites can be addictive!
This one came in as my favorite! The Free version is based on a point system. They also offer paid version from $19.95 – $49.95. The best part about Viral Content Buzz is that they have built in scheduling. This is a great feature for curating content.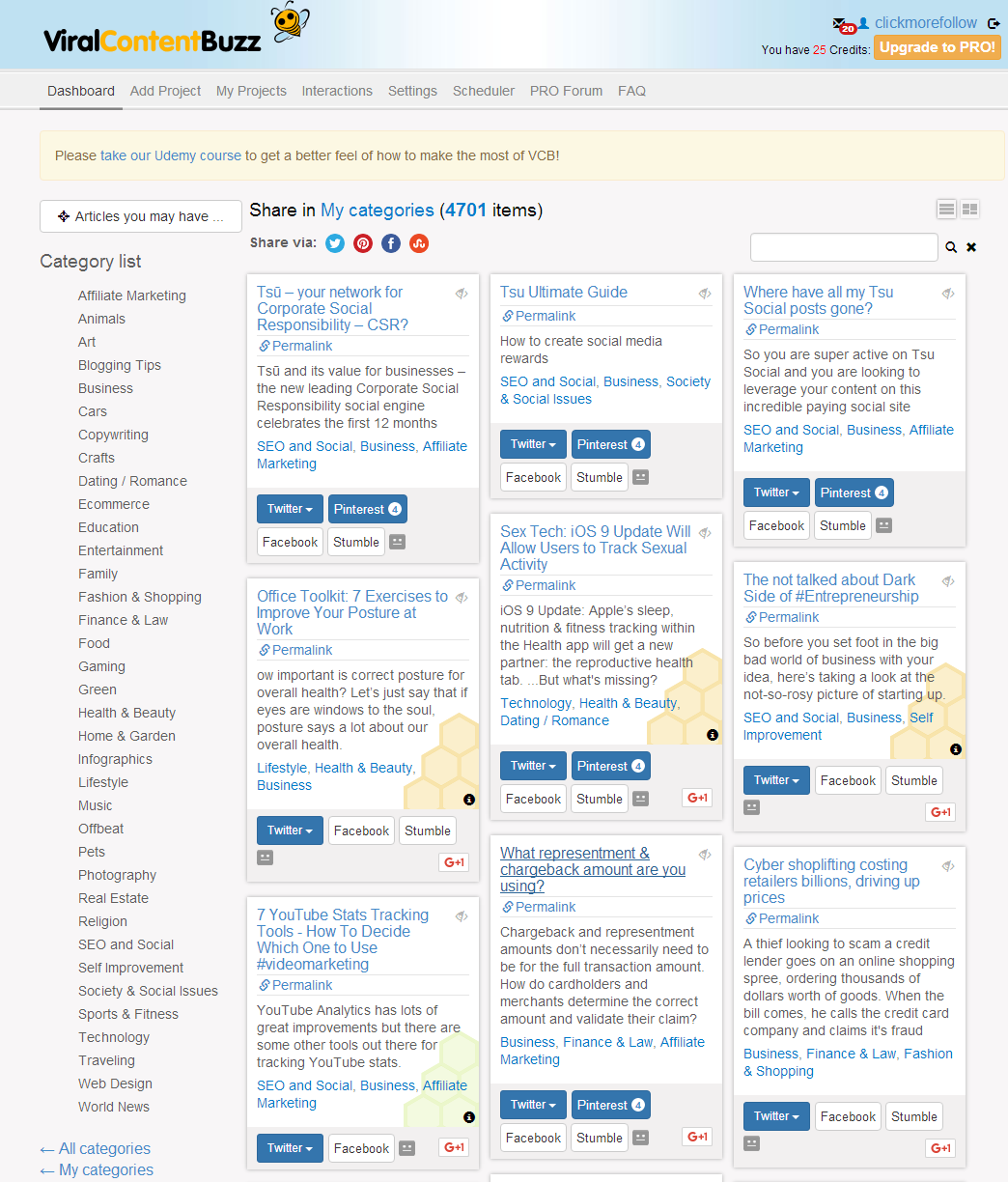 Another big plus is that they also allow you to connect multiple accounts, even on the free version. They offer up to 5 Twitter accounts, as well as Facebook, Pinterest, Google Plus, and Stumble accounts.
Simply sign up, add your accounts then share until you have enough points to add a project!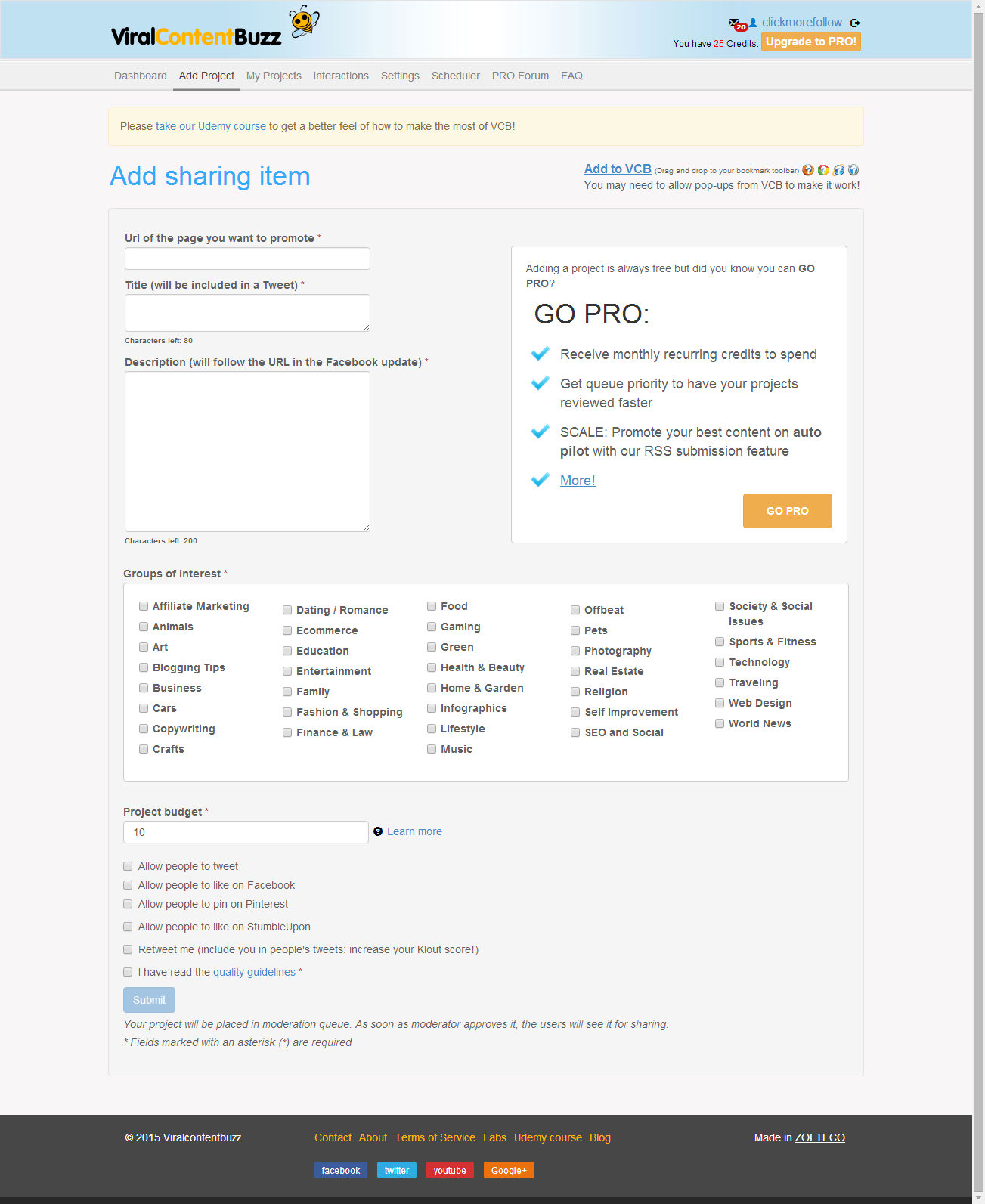 You can track the details of your campaign and interact with your sharers, which is a fabulous feature!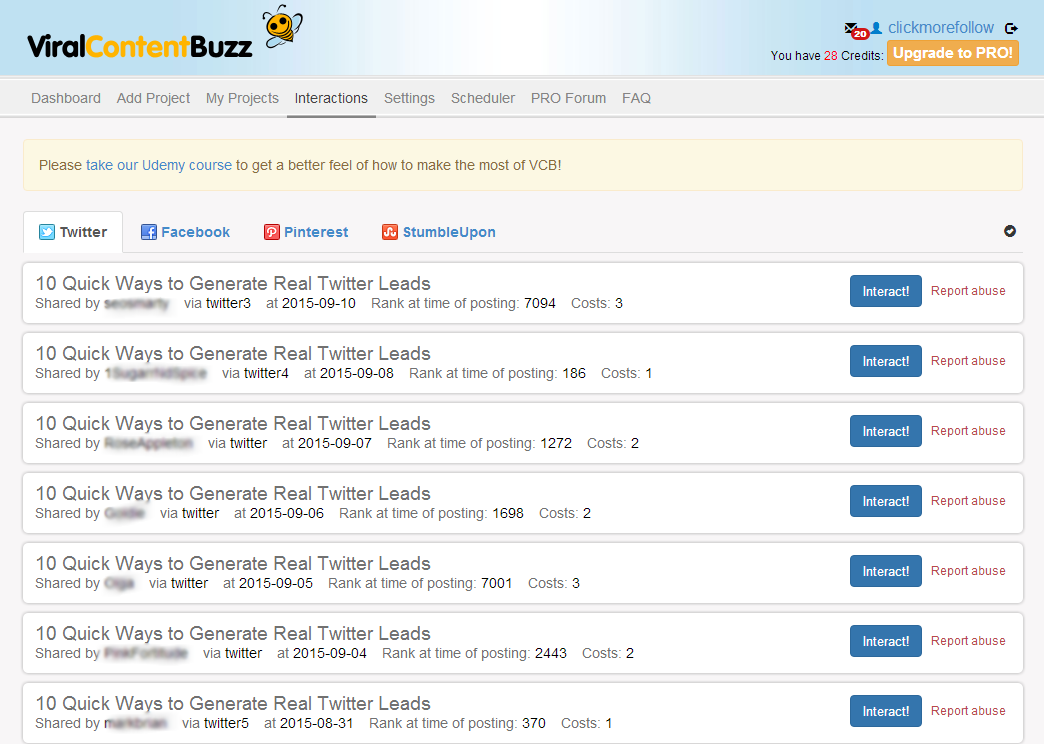 The service is Free to use and is based on a credit system. You earn credits every time you ReTweet, give a Facebook like or +1 for Google Plus. Once you have earned enough points simply submit your own Tweet. If you are impatient you can always buy credits.
In my test I found that JustRetweet drove a higher volume of traffic. They have good moderation which really limits the amount of spam like content. You get to decide how many credits to offer per Tweet which I really like. You may submit up to 3 Tweets in any 24 hour period, so pick your best performing content.
You can filter your suggestion by category. Share content to earn points then submit a tweet to get started.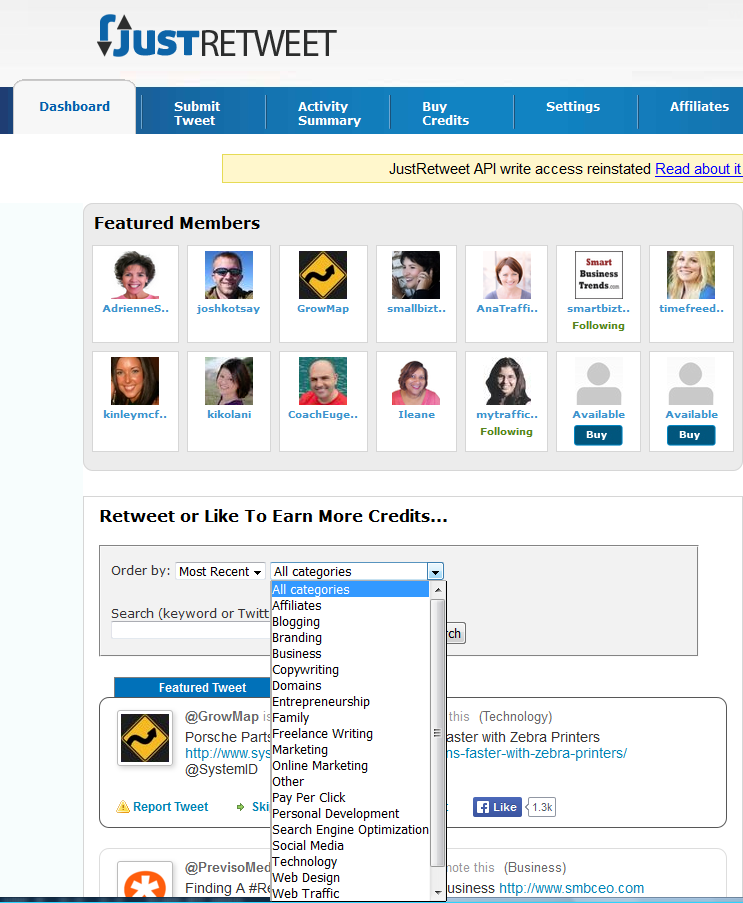 You can Track your submitted tweets and add credits as needed to keep the promotions going.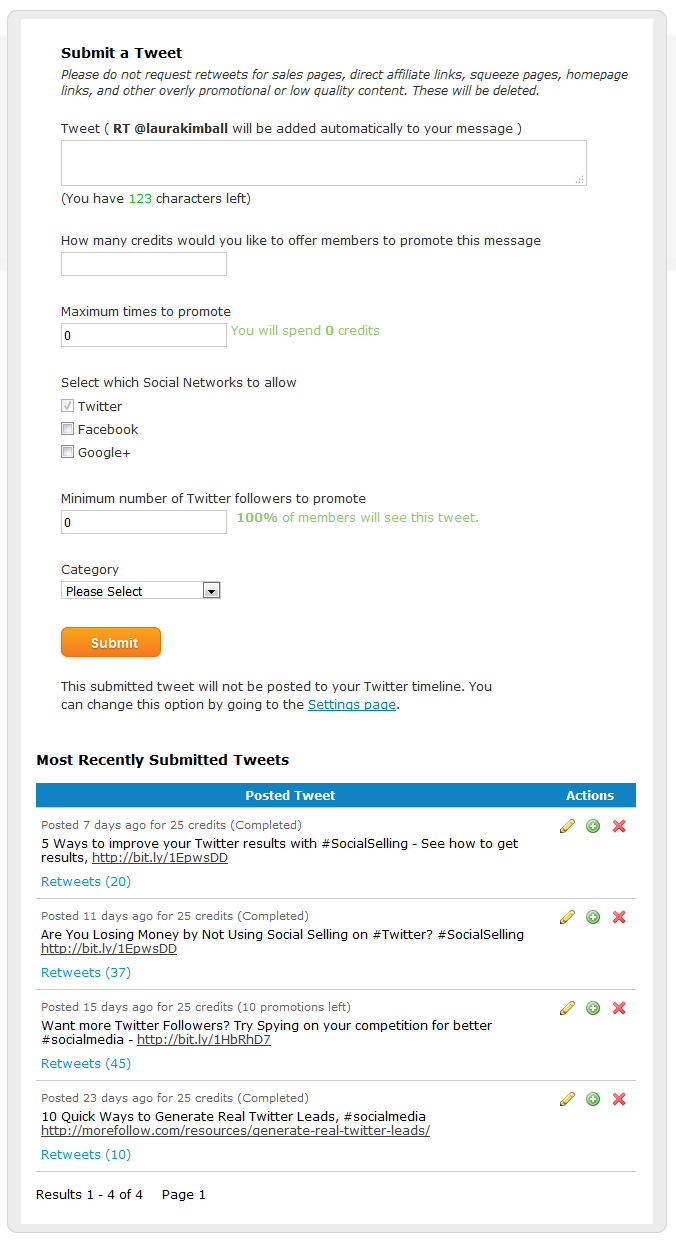 This is a free cross promotion service but also had paid versions ranging from $49 – $499. They have a very active network of users with a good mix of content. You can connect with Twitter, Tumblr or YouTube. The free version only allows you to have one active post to Boost at a time. You earn points by sharing.
One nice feature is their recommendations are based on your interests, which you can control in your profile.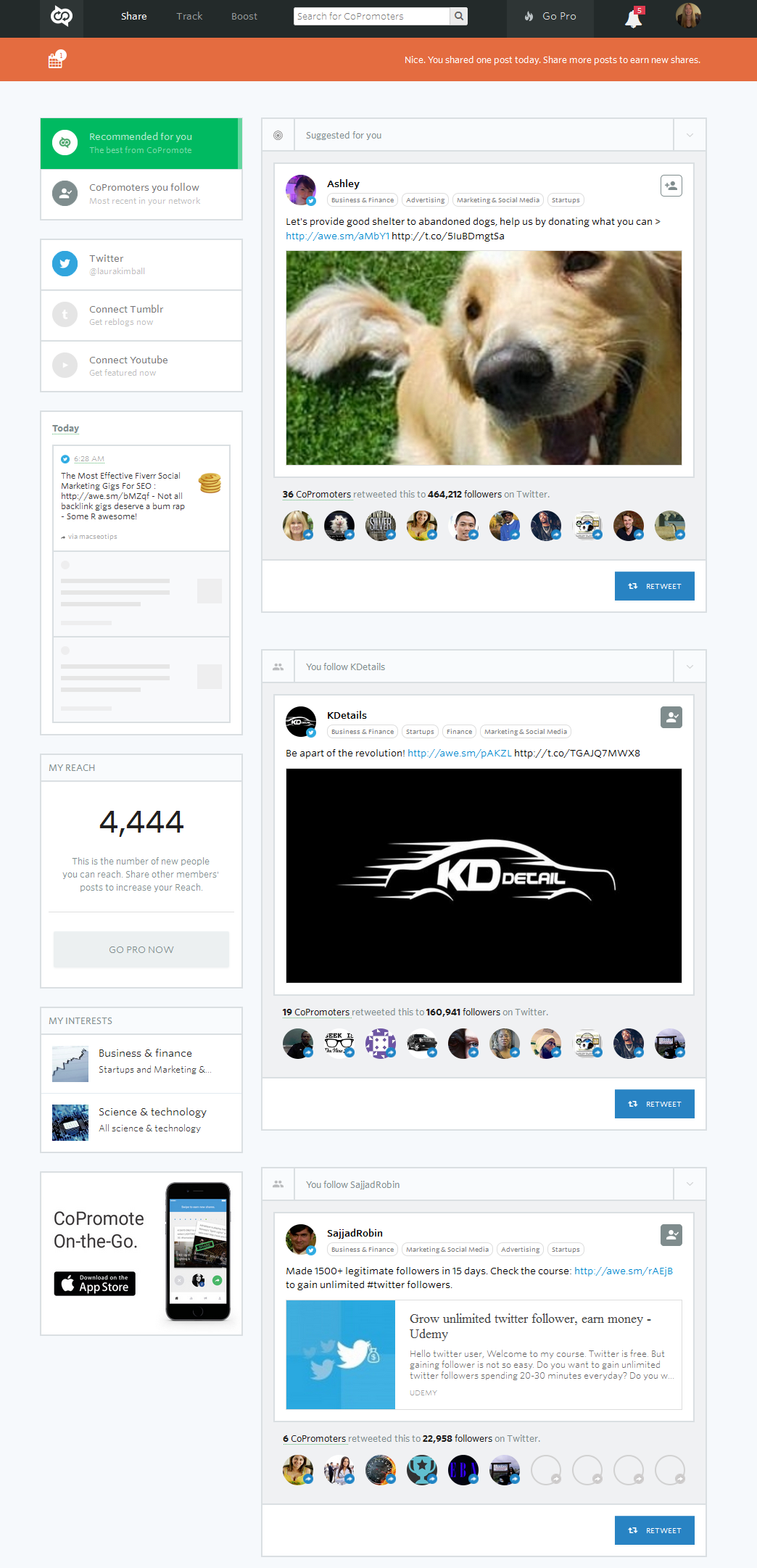 This one works a little differently in than you can submit your post and it will be shared based on your shares.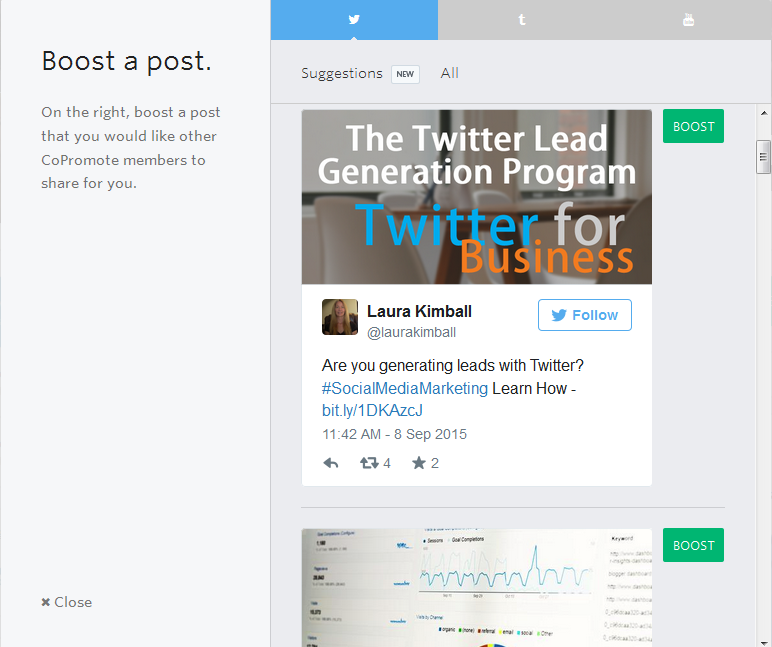 You can track your performance.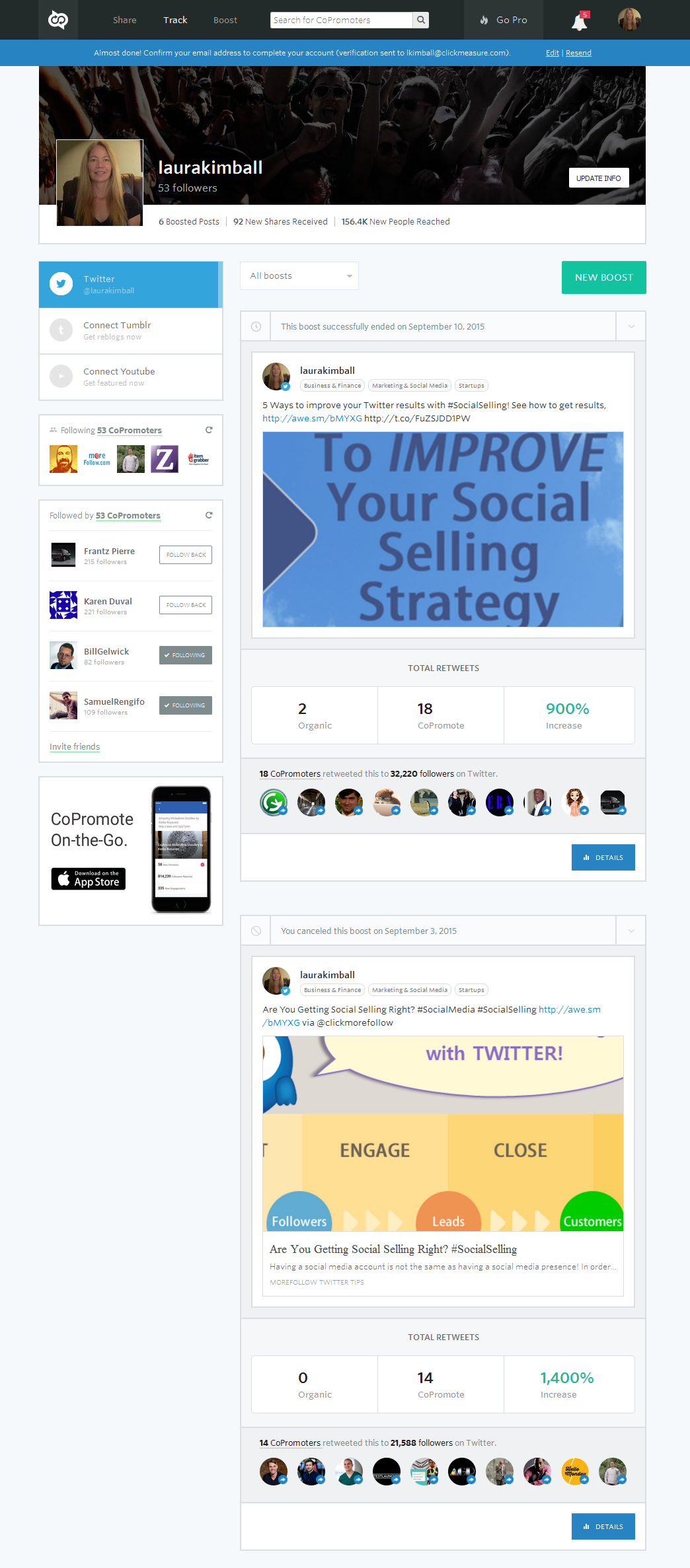 I hope you get a chance to check out these social sharing tools. Please be sure to let me know your results!