For many of you who rely on WordPress for your Blog or your website there are many great options to make your site more social using the many available plugins. There are several goals when it comes to optimizing your Site if you are heavy into Content Marketing odds are social media is one of your major channels for content distribution. Here is our list of the best social plugins for WordPress which can boost the share ability of your content and improve the look when your content is shared. Of course don't forget you must also create awesome content that inspires people to share!
Let's begin with the way you get your audience to share. You must have a method for allowing Social Sharing such as great share bars. Depending upon your design you may want a floating bar or a stationary bar that is strategically placed. When selecting your sharing plugin you should consider what social networks they support, most include the most popular such as Twitter and Facebook but you need to account for how your particular audience is most likely to share.
Social Sharing Buttons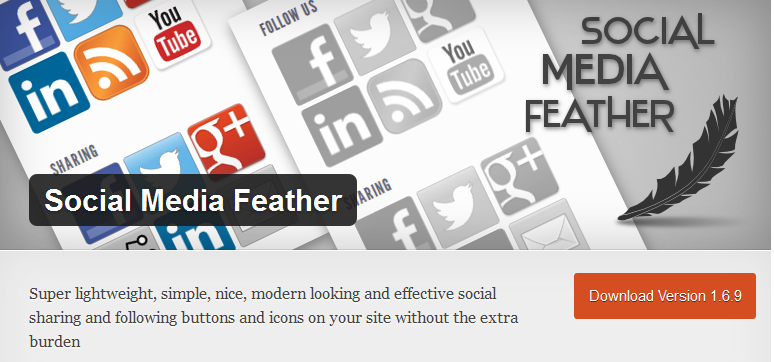 The Social Media Feather plugin offers both follow and share buttons. The share buttons include most major networks such as Facebook, Twitter, Google+, reddit, Pinterest, tumblr, Linkedin and even e-mail.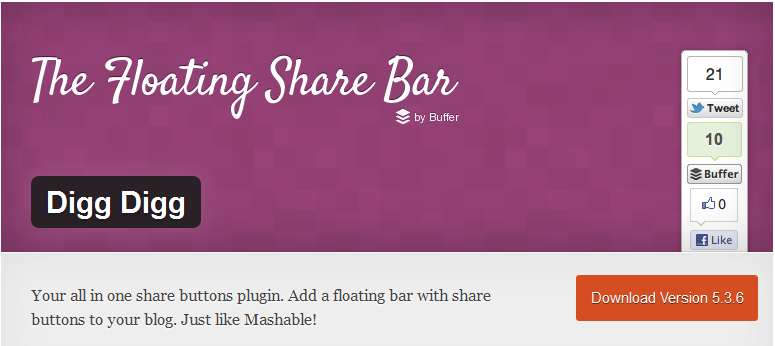 The Digg Digg floating share bar by Buffer offers all the popular sharing button with count, such as Twitter, Buffer, Facebook Share, Facebook Like, Digg, LinkedIn, Google +1, Reddit, dZone, TweetMeme, Topsy, Yahoo Buzz, StumbleUpon, Del.icio.us, Sphinn, Designbump, WebBlend, BlogEngage, Serpd, Pinterest, Pocket and Tumblr.
Custom options include:
Horizontal or Vertical buttons you can choose whether to enable the floating display.
Choose where which pages to display your buttons.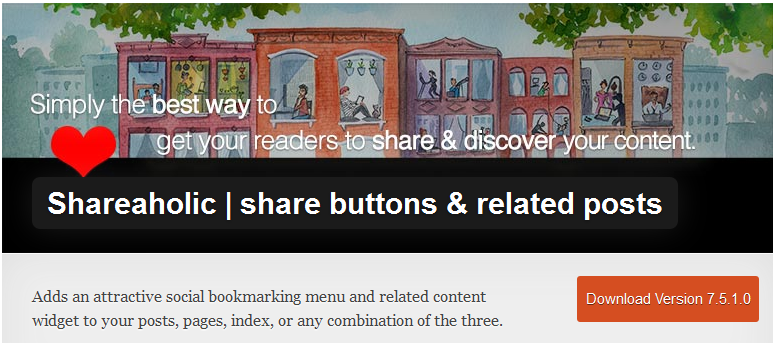 The Shareaholic plugin includes lots of features with Follow Buttons, Floating Share Buttons and Social analytics all included.
Custom options include:
Follow Buttons
Floating Share Buttons
Google URL shortener (goog.gl) and Google Analytics
Social Analytics
Related Content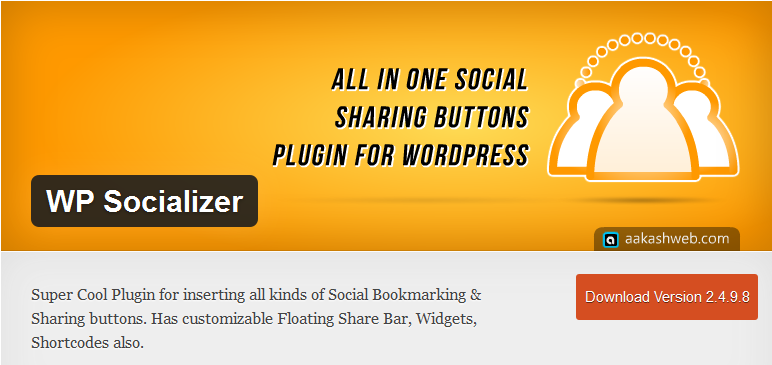 The WP Socializer plug in offers a Floating share bar that includes both horizontal & vertical positions as well as left side and right side locations.
Custom options include:
Left or Right Floating share bar
Configure where to show the float bar in individual posts or in Pages
All of these plug ins are easy to install and configure so it may be worth the effort to try a few out to see which one works best for your design and audience needs.
Social Post Optimization
Make your posts look great when you share your fabulous stuff!
For Twitter Implementing Twitter Cards for Rich Media is a great option, more about that at Twitter. We suggest that you use a summary card with a large image. Once you set up your Twitter card all of your tweets from your blog will include the additional image and information such as the title, description and the authors Twitter name.
Twitter Suggested plugins:
You must also take one more step to complete the process and that is to use the Twitter Card Validator. This also requires an approval from Twitter which is fairly quick and painless. After your website has been approved your tweets will have rich media summaries included in each post.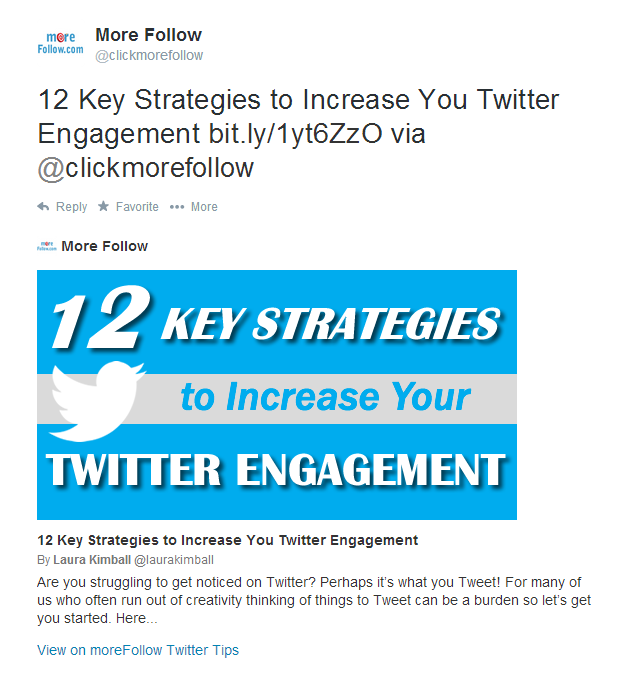 For Facebook using Open Graph Protocol will make the most of your posts. Every social network has it's own flavor of a post, for Facebook you want to control just what is used for titles and images. To implement Open Graph Protocal you can either use use the official Facebook plugin or if you already have Yoast SEO installed simply configure the social settings.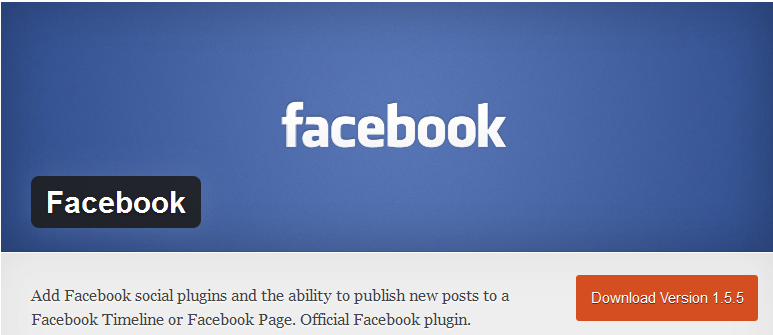 Features include:
Open Graph Protocol for rich media sharing
Facebook Insights
Follow and Like buttons
Embed your Facebook posts into your blog pages
Recommendation integration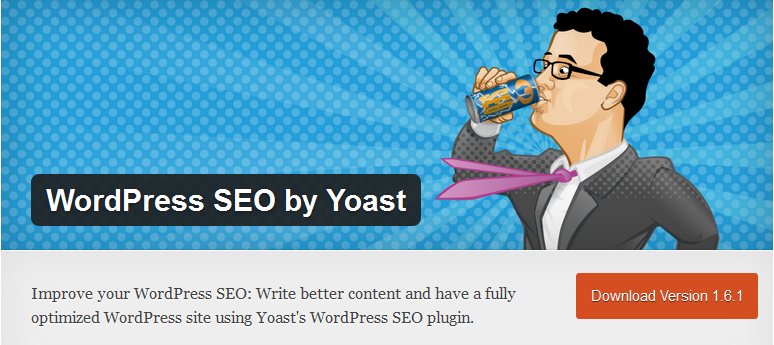 Here are a few options for Twitter, Facebook and Google+ using WordPress SEO by Yoast. This plugin offers more than just SEO features.
Social Metrics
We recommend that you implement some sort of Analytics such as Google if you have not already done so be sure to create an account and download the Google Analytics plugin  which allows you to enter your Web Property ID so your blog traffic now shows up in your analytics account.
There is another option if you use Jetpack, simply enable and configure the WordPress.com Stats
If you happen to use Shareaholic they include some social analytics.
Automated Posting
To make the most of your evergreen or long lasting content this is a great one that automatically sends out posts based on your configuration.
Revive Old Post (Former Tweet Old Post)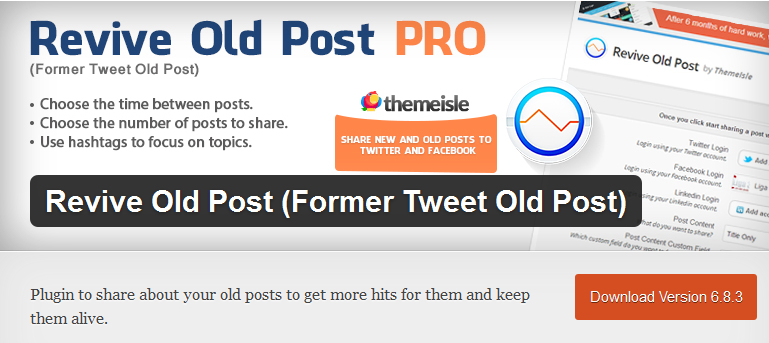 The Revive Old Post Plugin is really a fabulous find, just don't over abuse it. Here's how it works, you set up how often you would like to post, exclude any posts that you don't want to be shared and that it. This is a great way to fill your Twitter stream with great content, but don't neglect posting additional content to round out your Tweets!
Encourage Image Sharing
If you happen to create a lot of Infographics or share a lot of images here are a few must haves.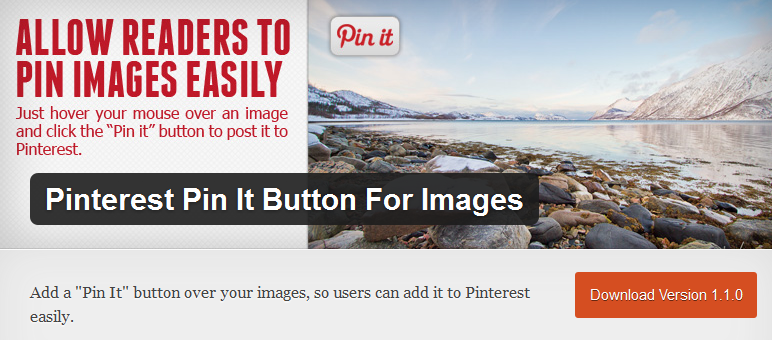 This plug creates a "Pin It" hover button so when a user mouses over an image the button shows up and makes it very easy to post.
Make it easy for your visitors to embed your infographics with the Embed Code Generator plugin. Once you install the plugin simply complete the information on each page you would like to display the embed code.
The Embed Code is automatically displayed on the page!

Make your content easy to share with URL shorteners with Bitly Official WordPress Plug-in
Conclusion
Just to recap, first you must create awesome sharable content. Then make it easy for your audience to share the content with their friends in an easy visual way. We hope you find these plugins helpful in your social media marketing!